1. Congratulations on the Completion of the Course for January Graduates!
Our proud students from Dev Bootcamp Batch 18  just graduated from wcoding this January – Happy graduation and well done!
On the last day of the Bootcamp, batch 18 showcased their group project <div>' Mon on the Demo Day as their graduate project.
<div>' Mon is a trading card game that includes user log-in, difficulty level, card shuffle, attack and defense features, and an admin dashboard to manage player information.
The batch applied their creative ideas and talent to a fun and quality project! Their hard work during the past 12 weeks has helped them gain a deeper understanding of computer science. Through this opportunity, we hope they will get inspired to explore new areas of programming and technology in the future!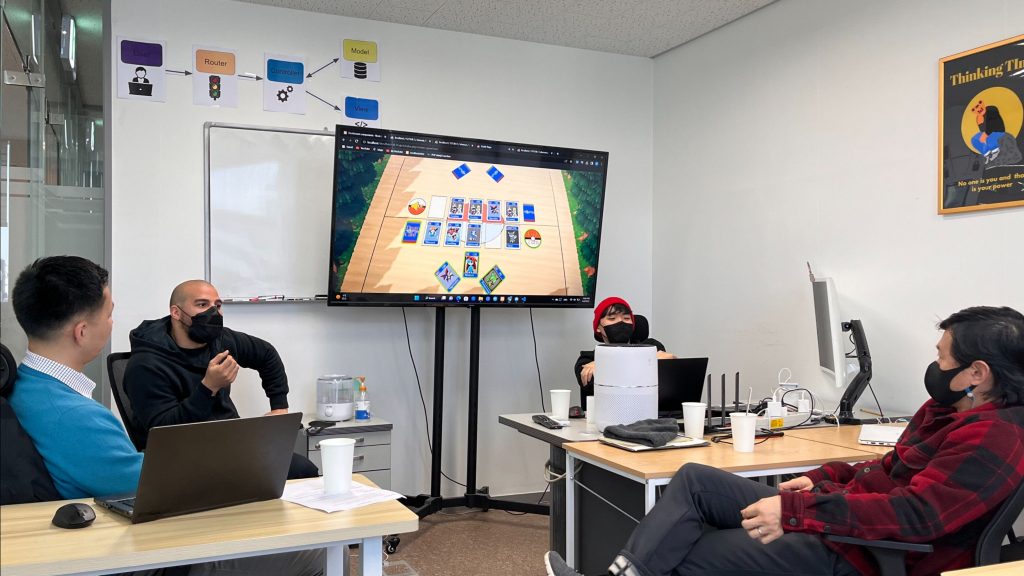 2. Welcome Dinner with Dev Bootcamp Batch 19!
At the beginning of 2023, a new batch of Dev Bootcamp started! Students from Denmark, Canada, the UK, France, the US, Turkmenistan, and Greece gathered and started their coding journey at wcoding! After Friday's class, wcoding hosted a welcome dinner for all the newbies, where students had the opportunity to mingle with staff, classmates, and wcoding instructors. It was also delightful to have some alumni join us and share their tips and experiences in working as a developer in Korea.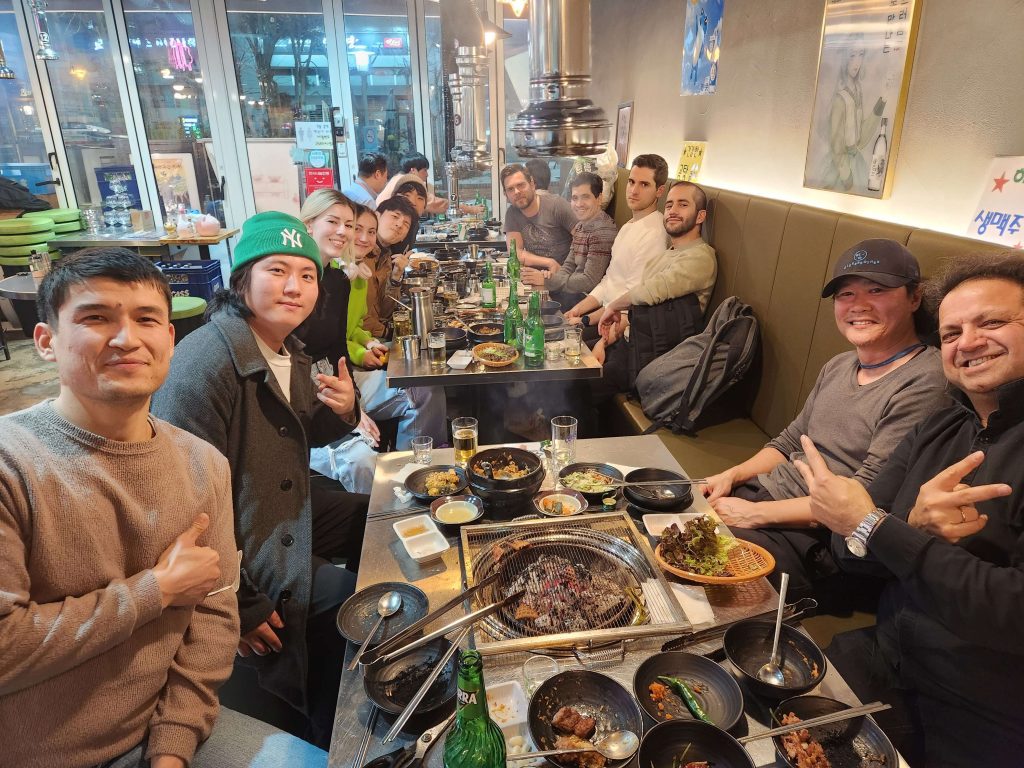 3. Dev Bootcamp Batch 19 Completed Their First Mid-Term Project!
Our proud students of Dev Bootcamp batch 19 just completed their first presentation, showcasing their newly acquired skills in website development!
The students presented a website they had re-created utilizing their creativity, coding skills, and many CSS tricks!
The presentation was a great opportunity for the students to demonstrate their understanding of coding concepts and to receive feedback from their peers, alumni, and instructors.
Overall, it was a successful milestone in the students' coding journey, and we look forward to seeing their progress in the final presentation on Demo Day!
4. Congratulations on the Completion of Dev Nightly for February Graduates!
The day had finally arrived for the Dev Nightly students to showcase their final project on Demo Day! 
After 8 months of intensive training and hard work, the students presented their web application "On My Way," to an audience of industry professionals, mentors, and peers. 
On My Way is an entertainment app that encourages people to walk out to explore nature and landmarks. The users can choose different fun challenges to receive rewards. The main features include a location-checking system, a leaderboard, an admin page, and Google sign-in.
The graduates were proud to showcase the skills they had acquired in the bootcamp, such as front-end development, database management, and project collaboration.
In the end, the graduates received their certificates of completion, marking their official transition from students to full-fledged web developers!
It was a moment of celebration for the hard work that the students had put into the program. Well done, wcoders!