1.  A Glimpse to Dev Bootcamp Batch 19's Project Week
The Dev Bootcamp Batch 19 recently started their Project Week, gearing up for their upcoming Demo Day. The event will showcase the final project that the batch has been working on for the past several weeks. Group Project is a critical part of the Bootcamp as it allows the students to work in a team and apply what they have learned in a real-world setting.
We are looking forward to seeing the batch bring its innovative and creative ideas to life!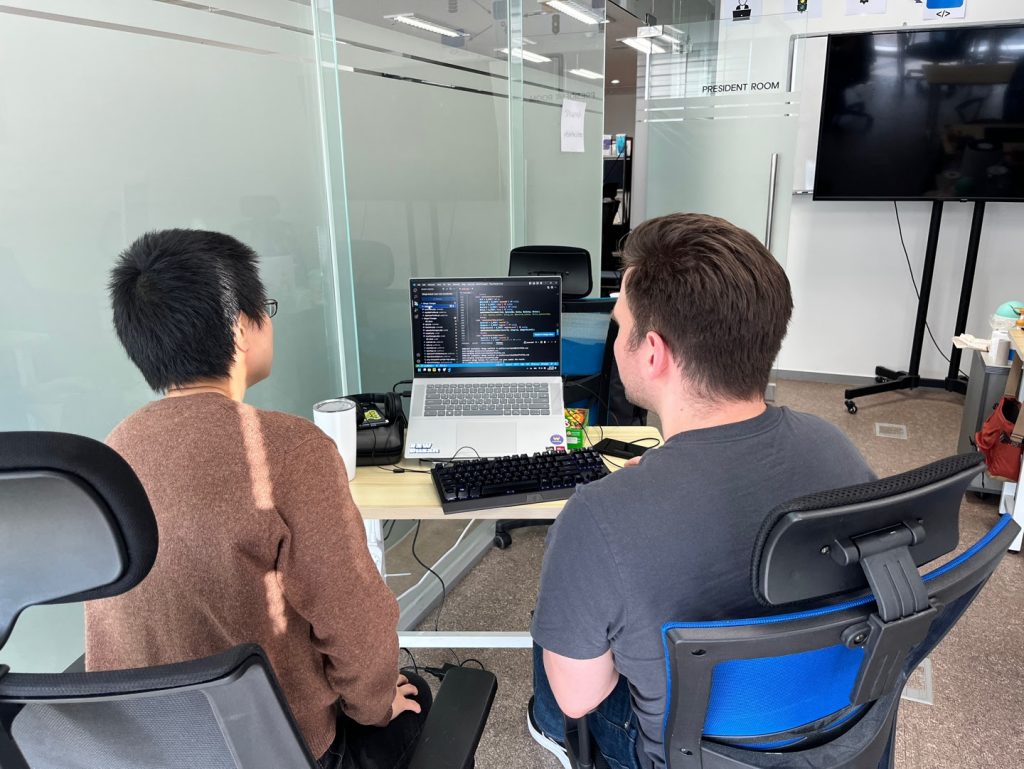 2. Python Nights Batch 17 Graduation 
Happy graduation to Python Nights for Beginners Batch 17! During the past 2 months, the batch not only learned the fundamental concepts of Python but also touched on the basics of SQL, sqlite3, API, and Flask. At the end of the course, the students successfully completed a mini project of building up a pizza-size editor.
It's not an easy thing to keep learning new things after work, but our brave wcoders managed to do it and upgraded their tech skills through consistent efforts and dedication. Well done and congratulations!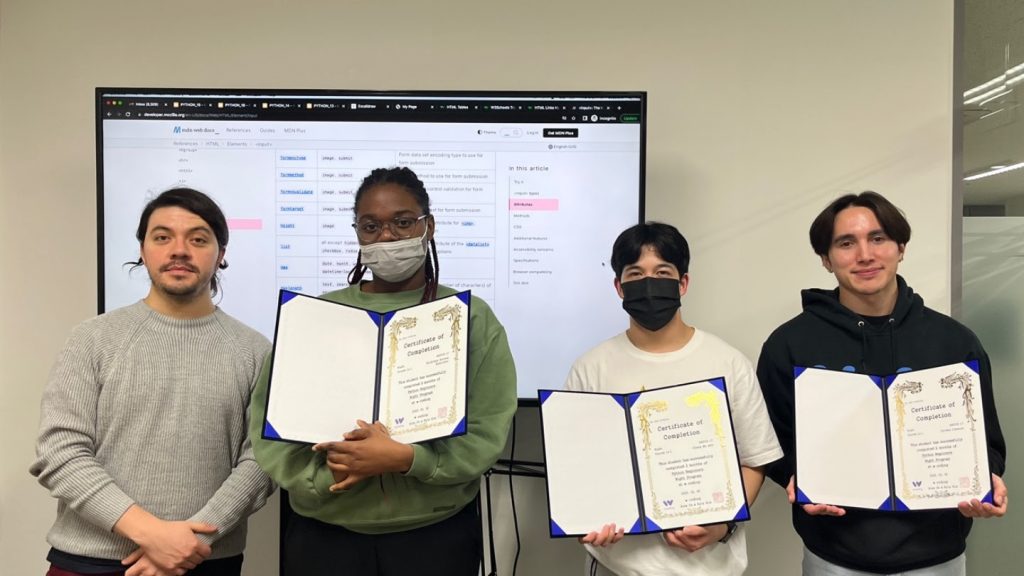 3. Dev Bootcamp Batch 19's Graduation & Demo Day
After an intensive 12-week journey, our web development students showcased their final group project and the skills they learned during the bootcamp on our Demo Day.
Inspired by the team's experiences of looking for jobs in Korea, they built a career-matching platform 'Waygukwin' to help English speakers in Korea find an ideal position based on users' technical skills, visa status, education backgrounds…etc. 
After the presentation, our alumni, developers, and attendees gave insightful feedback and advice from both technical and business perspectives. It was indeed a great opportunity for the students to showcase the technologies they learned and experience how a team works in a real IT working environment.
We're proud of what these graduates have accomplished, and we know they have the skills and determination to succeed. Congratulations to the graduates, and best of luck in their future endeavors!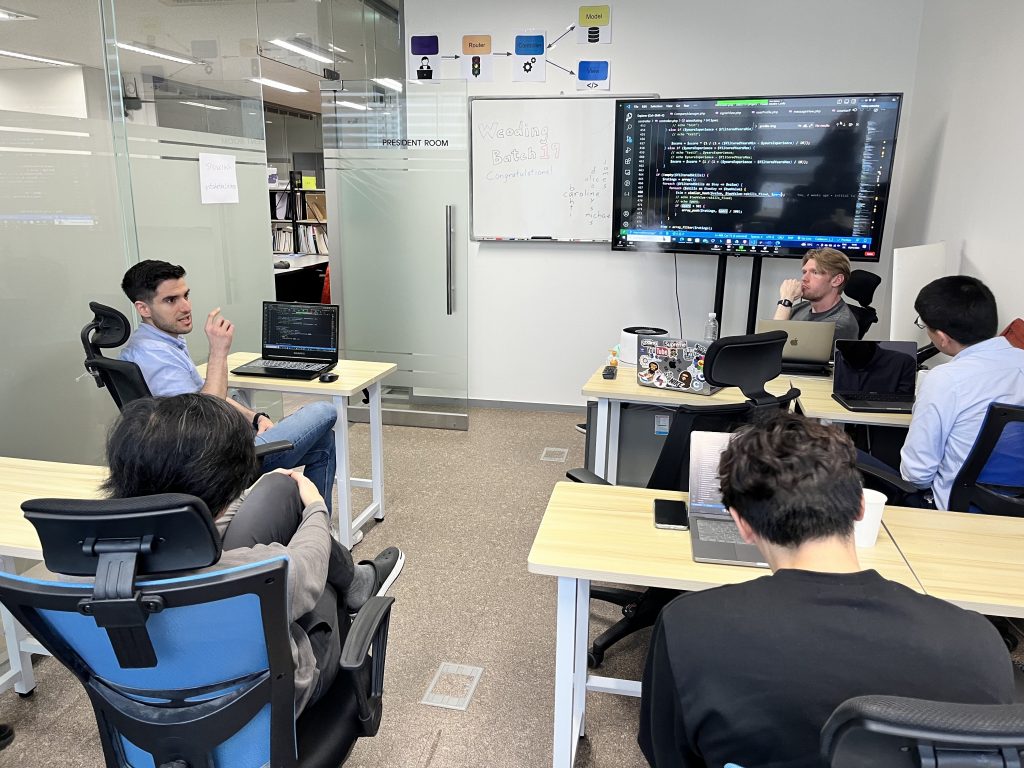 4. Newbies of April: Welcome to wcoding! 
We are delighted to have 2 cohorts, a weekend Intro to Web Dev and an intensive Dev Bootcamp, who just started their coding journey with us this month! 
Outside of the class, our Dev Bootcamp students formed a study group to work on their first solo project and reviewed the course materials together. Sometimes, the students will stay for the tutoring session led by our Teaching Assistants to refresh what they have learned so far.
It's great to see how the group is dedicated and hardworking in learning coding and we look forward to everyone's growth throughout the course!