Full Stack Development – Intensive
Your First Step to Becoming a Programmer.
Location: wcoding Seoul Campus
Duration: 360 hrs / 60 classes / 12 wks + 4 wks Projects
Monday – Friday: 10:00 ~ 17:00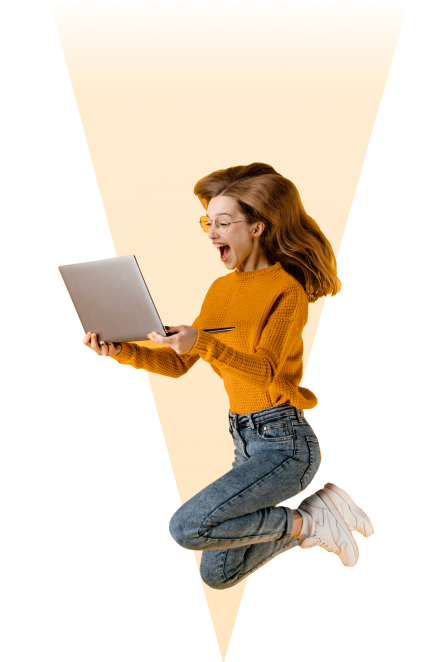 The Full Stack Intensive Development Course
During this intensive 12-week long full stack web development course, students learn in-demand skills through a curriculum that introduces fundamental knowledge in computer science and programming languages with guidance to build their own web or app project.
Students will learn both frontend and backend software development skills, and choose which role they would like to play in the team project.
Full Stack Web Development
Course Curriculum
After the Course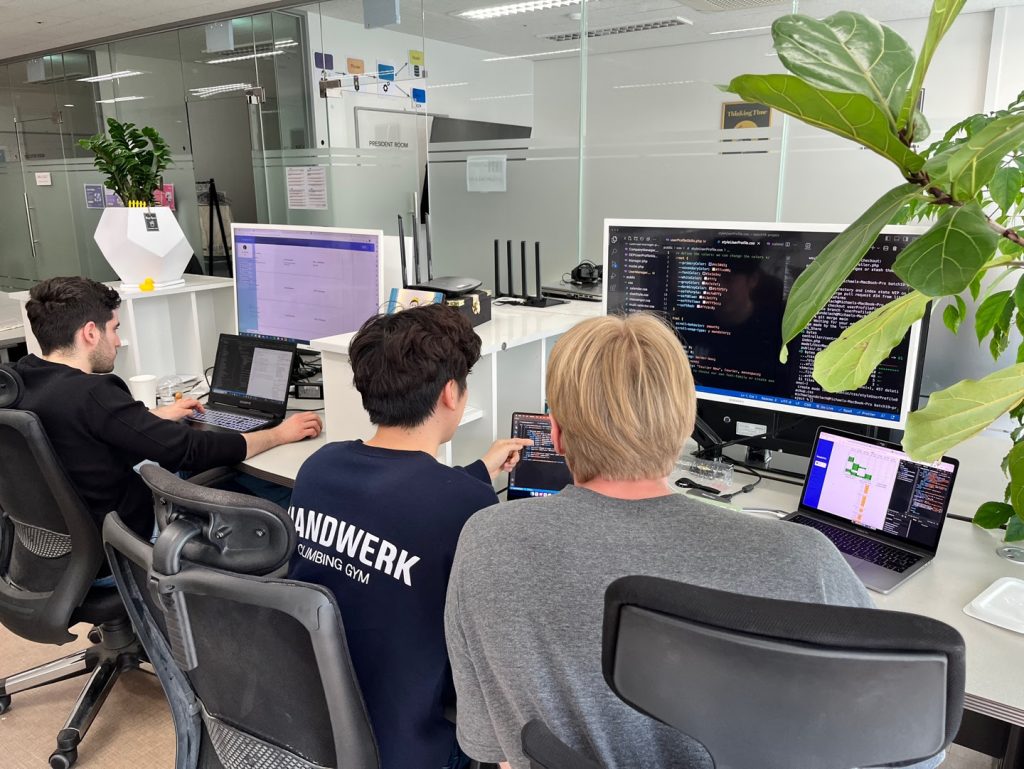 After the 12-week course is complete, students can continue with a 4-week project training and receive career support.
Project Training
We simulate a client-provider scenario where you and your team will experience a genuine feel for the demands of a work environment in software development.
Mentoring and Coaching
Get weekly TA time and office hours with instructors to receive guidance on projects, technical questions, and career development tips.
Career Support
We guide students in their preparation to land a new job in IT. We help them to modify their portfolios and CVs, network with industry professionals, and practice a successful approach and process in hiring interviews.
Global Connections
More than 300 students have graduated from wcoding since 2016. We have helped 250+ graduates land a job in IT. Build connections with 30+ wcoding partner companies, and match with a hiring manager without a stall.
Tuition and Discounts
1st sign up: 400,000 KRW Discount
2nd sign up: 200,000 KRW Discount
3rd sign up: 100,000 KRW Discount
Additional 200,000 KRW Discount
Additional 100,000 KRW Discount
A registration fee of 500,000 KRW is required for reserving a spot.
Student Projects
Pet Venture by Batch 11
Pet Venture is a social media platform to build a pet-friendly community and connect people together through pet meetups. Users can create an event for their pets, and other owners can take part in it. The main functionalities are managing user/event/notification, KakaoMap API with geolocation, and web AR (Augmented Reality on the Web). (Github Link)
RoomEZ by Batch 16
RoomEZ is a short-term housing rental service platform for users to share and book their rooms online. Users can use filters in location, price, and room type to search for a suitable space and will be able to see the places on the kakao map. (Github Link)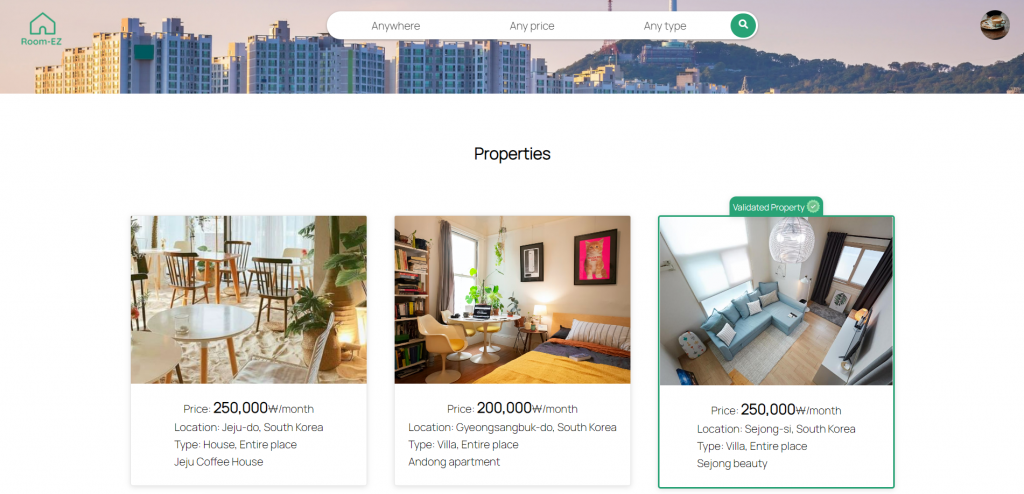 To see more projects built by our students, please check the blog "Built By Wcoding Students: Final Projects from the Demo Day."
Where Our Graduates Work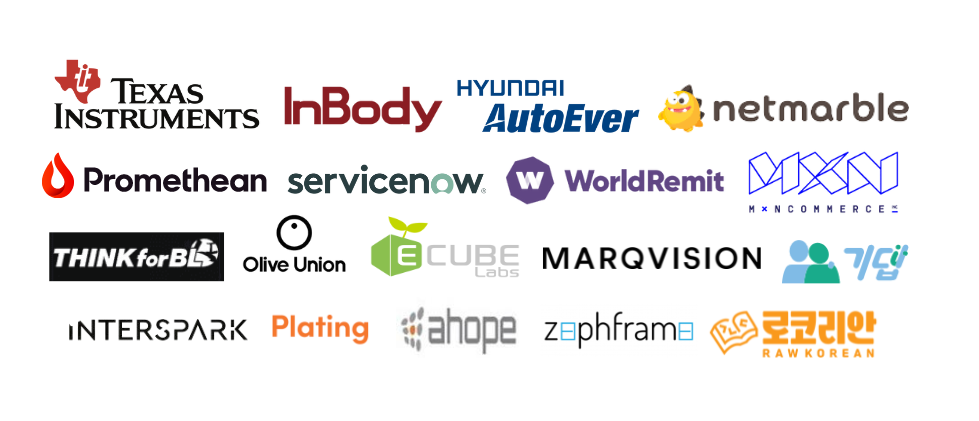 Discover Your Hidden Talent
Join our coding team to unlock your potential and combine your strengths with new technical skills for professional success. Our course offers a solid foundation and helps you explore diverse tech domains to find your perfect fit.