Things you must know to work in Korea as a foreigner!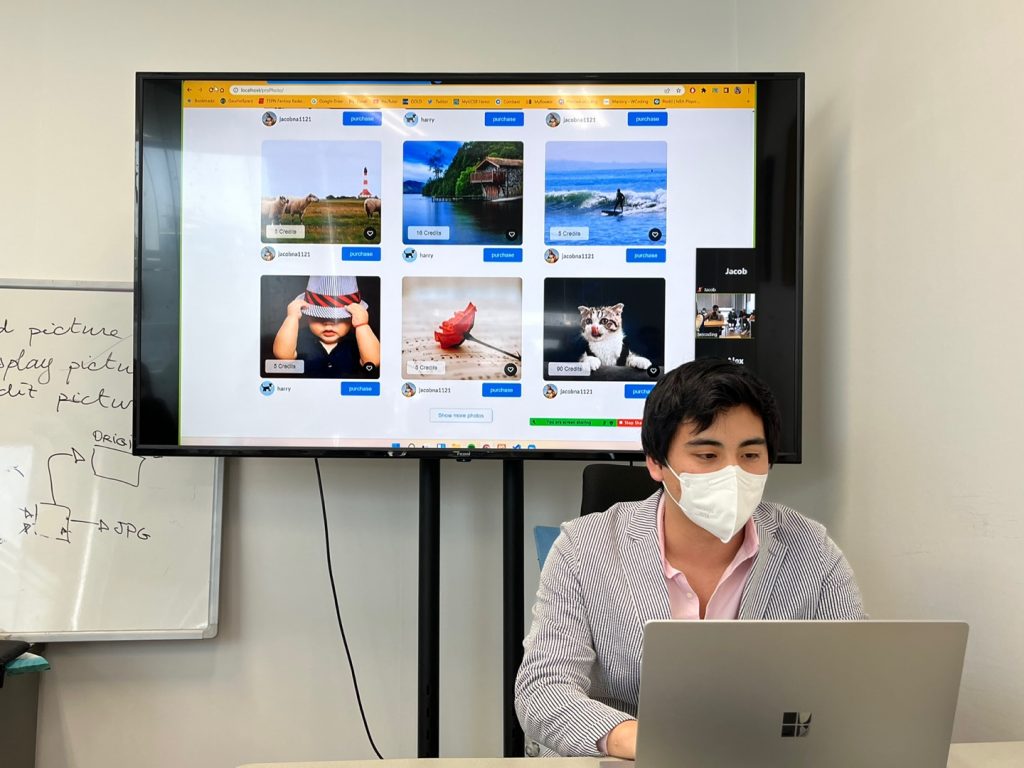 One of the most frequently asked questions from our students and alumni is "how can foreigners find non-teaching jobs in Korea, and is that even possible for people who don't speak Korean?" If you are planning to come to Korea and build your career, here are some tips you don't want to miss!
Foreigner-Friendly Job Seeking Websites & Services
If you ask any Korean about job seeking websites, 90% of the chance you will receive answers like JobKorea and Saramin, which are the two most famous and largest platforms for Korean job seekers. However, as a foreigner, you may feel frustrated browsing these websites if you don't understand Korean that well, and it is definitely a pain to complete all the application process in Korean. Also, you may find most of the job listings are asking for 'Koreans only' or they don't sponsor working visas.
Even though these websites have many job opportunities, they are designed for Koreans or Korean-speaking people who don't need a visa sponsorship, so it can be difficult for a foreigner to find and get help from these websites.
Fortunately, there are more and more international talents in Korea nowadays and many Korean companies or younger startups are willing to hire English-speaking talents. For example, JobBridge and JobpassKorea are both Korea-based English Job matching platforms for international job seekers, and they also provide many job training courses and visa consultation for foreigners. Also, Rocket Punch and Wanted are useful platforms where most of the companies are more international or actively looking for global talents.
Choose the Right Ones
Many international job seekers have sent 100+ applications for jobs in Korea but receive no replies. What's the issue? Have you thought that maybe you are aiming for the wrong industry or companies?
Although it's generally a good idea to send out your resume and to knock on all doors possible, sometimes, you have to filter out the jobs that don't fit you. As a foreigner who speaks limited Korean, a good way to go about this issue is to 'transform your weakness into your strength'. For example, if you keep finding the companies that only develop their business in the Korean Market, you probably won't be able to compete head-to-head with Koreans. However, if you find the companies that are growing and expanding their business to overseas markets, your international background will actually become a big plus.
It is important to combine your working skills with your international background, and choose the companies that need your specific talents. By doing some research on the hiring companies, you can save a lot of time in the job seeking process and increase your success rate as well.
Build Your Portfolio for the 'Right' Visa
Visas are another important factor for foreigners when trying to get a non-teaching job in Korea. The most common visa type is an E7 specialist working visa. In most cases, you need to have at least a bachelor's degree + 1 year of working experience to apply for it. Also, there are requirements for the hosting companies as well. For example, the salary needs to be at least 80% of Korean GNI and the ratio of Korean nationals and foreign nationals in the company needs to be at least 5:1.
Depending on your situation, you may get exempted from certain criterias.
Preferential Requirements:
| | | |
| --- | --- | --- |
| Condition | Education Requirement | Working Experience Requirement |
| Worked in Fortune Global 500 company | x | x |
| Bachelor's degree from QS world university ranking 200 | o | x |
| Graduate from local community colleges | o | x |
| Bachelor's degree or higher from local universities | The occupation you are applying for should relate to your major study | x |
| Advanced science and tech sector & get recommendation from relevant ministries | x | x |
Once you find the right company that can sponsor your visa, you can start preparing for your E7 visa application. In this step, your sponsor (the hiring company) should help you with the applications since there are piles of documents required from the company to the immigration office. Also, the process can take up to weeks or even months, so it is recommended to apply for it as early as possible.
If you have any questions about the visa, you can always call the Korean Immigration Contact Center (1345) for details.
Korean Language Abilities
Although Korean language abilities are not an absolute necessity when landing a job in Korea, knowing some Korean will definitely broaden your options of company and job positions. Even if you can't speak fluent Korean, just by showing your employer your motivation in learning Korean can also be a good sign during the interview.
One of the easiest ways to learn Korean is to sign up for a Korean Language Program in Korea. Most of the Korean universities provide language programs for foreigners, and they have a good teaching system for different levels of Korean learners. The tuition is around 1.2~2 million KRW per semester. Although they are slightly more expensive than other private Korean schools, the Korean universities can provide a student visa for you and most of them allow students to do part-time jobs after the second semester. Also, you can apply for a campus dormitory so you don't have to worry about where to stay when you first arrive in Korea.
At wcoding, we also provide Career Plus Package for people who want to learn IT and Korean at the same time.
Join Communities
If you find it difficult to get clear answers you need on the internet by yourself, why not join a community where people share their experiences and useful information together? Online communities such as Reddit (r/korea) and Facebook (Every Expat in Korea, Non-Teaching Job Seekers Korea) are good resources for any expats in Korea.
At wcoding, we are also dedicated to building a community for foreigners, international students, and tech lovers in Korea. We also host free seminars, open classes and social events for international people in Korea, and you can find us on Meetup.
For people who are serious about launching careers in Korea, getting a non-teaching job in Korea, or interested in changing jobs into the IT industry, please feel free to contact us! We are more than happy to have a talk and give you some advice!